Team Building
Looking for ways to improve collaboration, build trust, and energize your group to be more creative? Come to the Boathouse District and experience Team Building. We offer many unique approaches, all geared toward helping your team work together more effectively. From exciting on-the-water experiences to motivational sessions with Olympic athletes, Team Building will have your group thinking – and working – together in new ways.
Boathouse District Team Building helps to build trust and increase communication within the group by  challenging participants to learn a new skill together.
Team building highlights the importance of team goals and individual accountability while encouraging the importance of having fun and developing camaraderie with your group.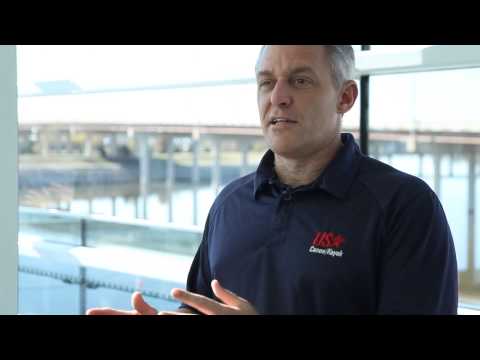 High Performance Team Building
Dive into the mindset of the country's top Olympic rowers and learn how they cultivate individual excellence that contributes to building a competitive team [more]
Row the River
Get on the Oklahoma River or in the dynamic propulsion indoor rowing tank and see how quickly your team learns to work together as they row on the Oklahoma River [more]
Challenge the Dragon
Let the fun begin as your team gels together by paddling to the beat of the drummer and guiding a dragon boat on the Oklahoma River [more]
Sky's the Limit
Challenge your group on the 80-foot SandRidge Sky Trail, featuring a vertical ropes course, Sky Slide and Rumble Drop [more]
All team building experiences cost between $20 and $30 per person. For a pricing quote, contact Sarah Laurent by email or call (405) 552-4040.